FREE database of +10 000 questions organized in +200 pre-built forms and screening tools
Streamline standard procedures
Make a consultation more focused, efficient and effective by collecting standard information either prior to consultation at home or in a waiting room, or complete it during consultation :
intake forms,
medical history,
patient consent,
check-lists,
release and transfers after surgery
screening forms, including COVID-19 screening form,
and also for monitoring chronic disease : pain screening forms, functional scores, quality of life scores to help you guide patient care along with your clinical judgement…
and evidence-based preventive care forms
List of available forms
Use the search field or navigate via the indexes – body parts and themes, such as osteoarticular (rheumatology, traumatology, podology, physiotherapy …), surgery, geriatrics, neurology, pneumology, addictions, mental disorder, nutrition, gynecology, cancer, sleep, cardiovascular … All tests are available in the app for free.
Medicapp offers many forms with score in order to perform an objective assessment of the patient, in particular via the numerous functional scores. The scores are calculated automatically. You will also find in the application and our website the interpretation of those scores as well as the instructions for carrying out the test.
Medicapp offers scientifically validated tests recommended by organizations such as WHO, Pubmed…. We want to facilitate access to reliable screening tools for health professionals. So you will find in the application as well as on the website the sources and references of the tests.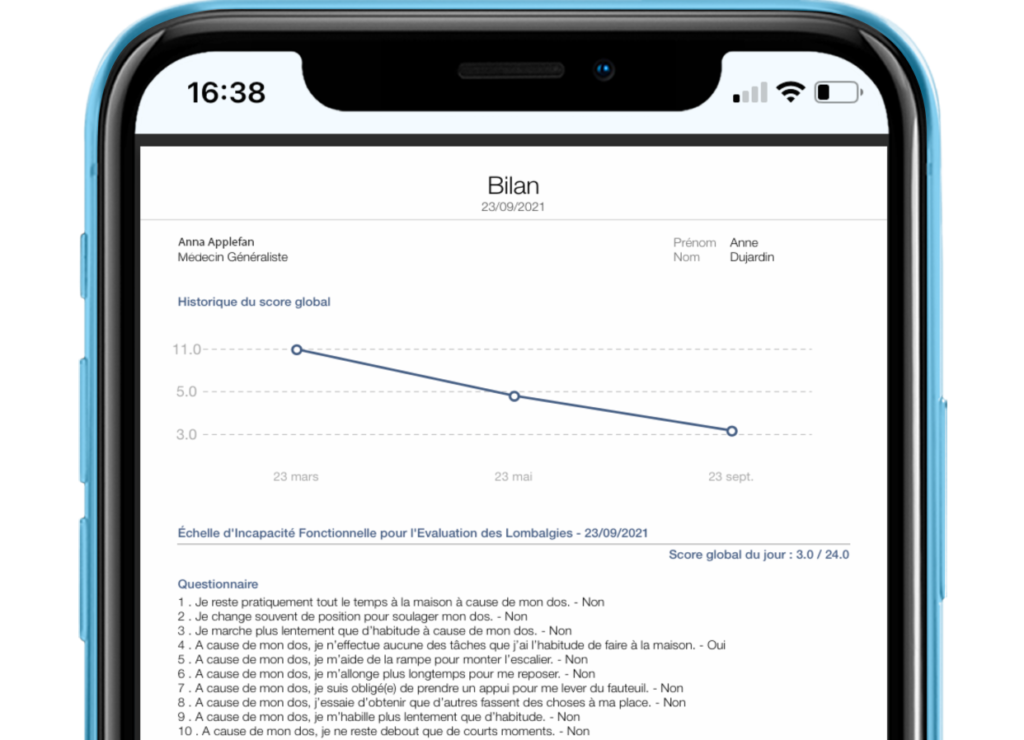 Custom forms
Integrate your own database and assemble with available forms
To better understand patients and their needs, each practitioner often has their own process, questions and forms. You can add your own templates in your Medicapp Pro app and fully customize your patient follow-up.
Each form can be customized. You can freely mix available forms with scores or add your own pages or questions related to your specialty or your way of working.
User Medical Forms Builder in your webapp to create new templates. You may also share your templates with your colleagues.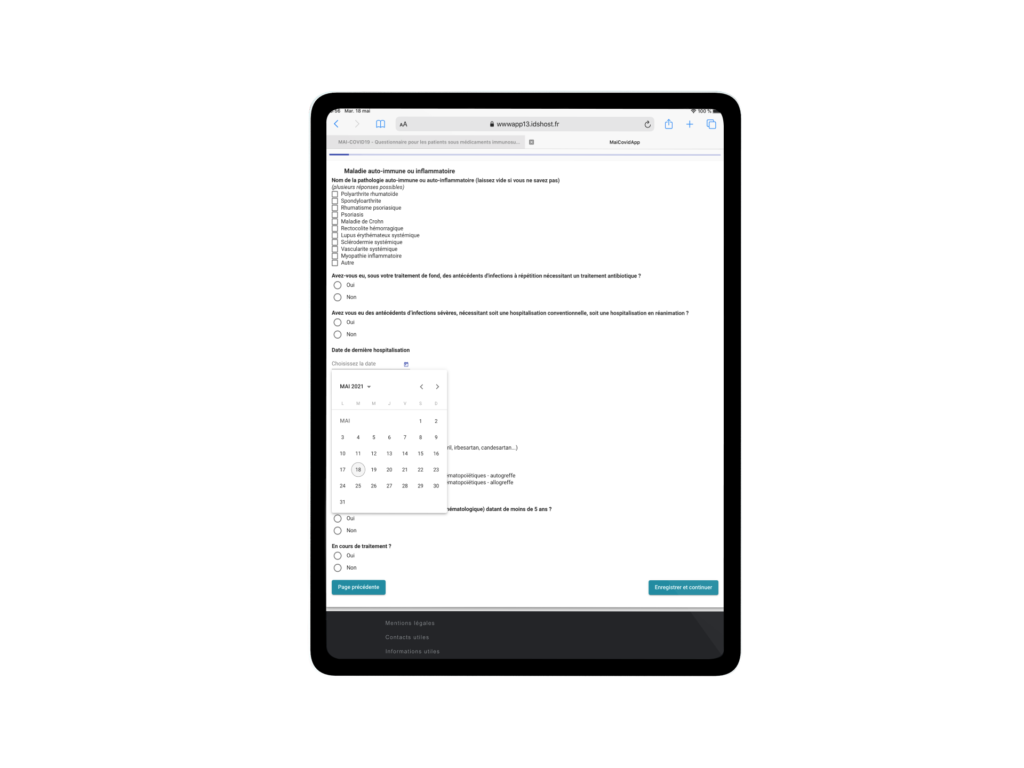 Your questions can use different types of answers : multiple choice, numbers, tables, date, free text. The practitioner can give weight to the answers and define the formulas to calculate scores. It's possible also to include photos, instructions and other useful information.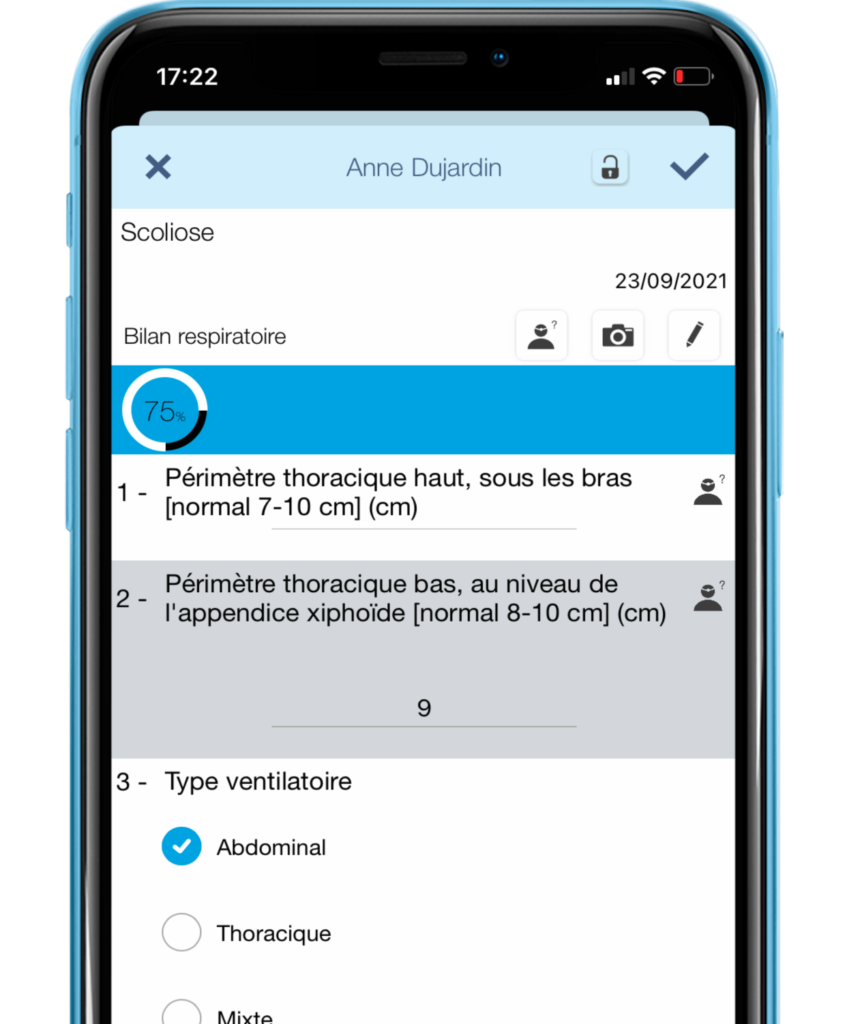 You can also include various useful information. If you send the questionnaire to patients, you can include instructions and explanations that take time to read and understand. The patient receives clear information adapted to his level of knowledge.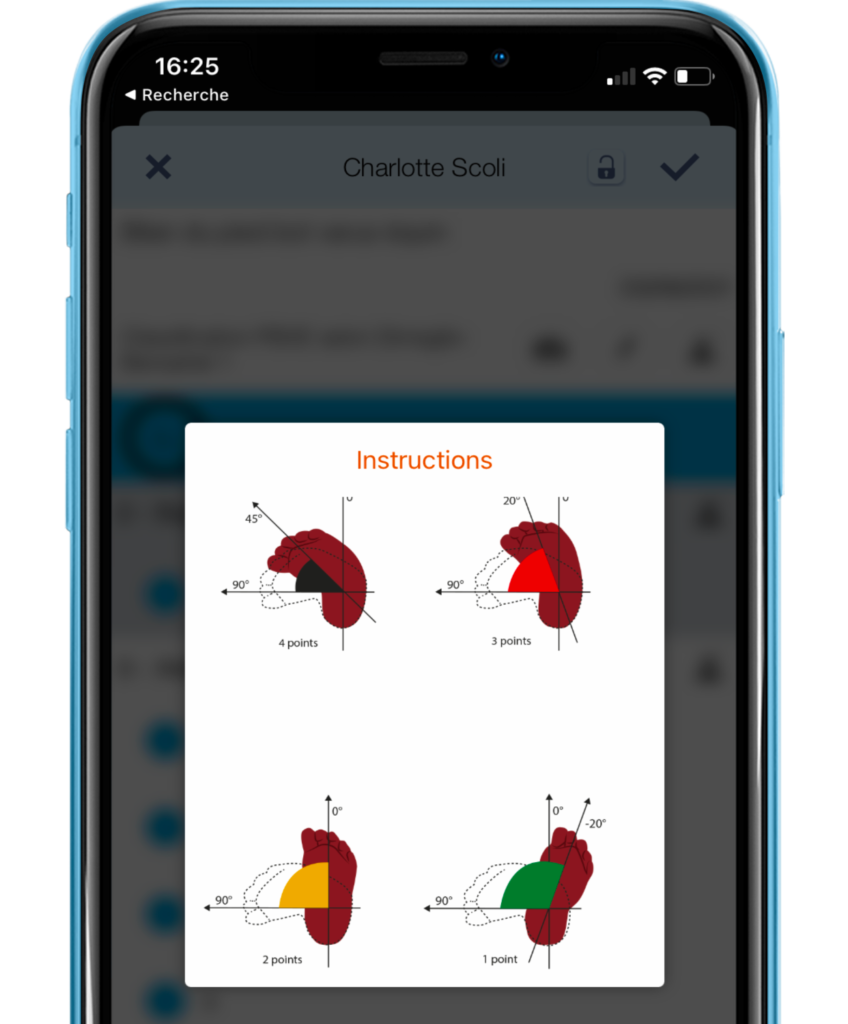 Questionnaires can be administered by the practitioner himself or they can be communicated to patient ahead of consultation by email or by SMS. You will give your patients ample time to respond and also prepare consultation or questions they might have for you.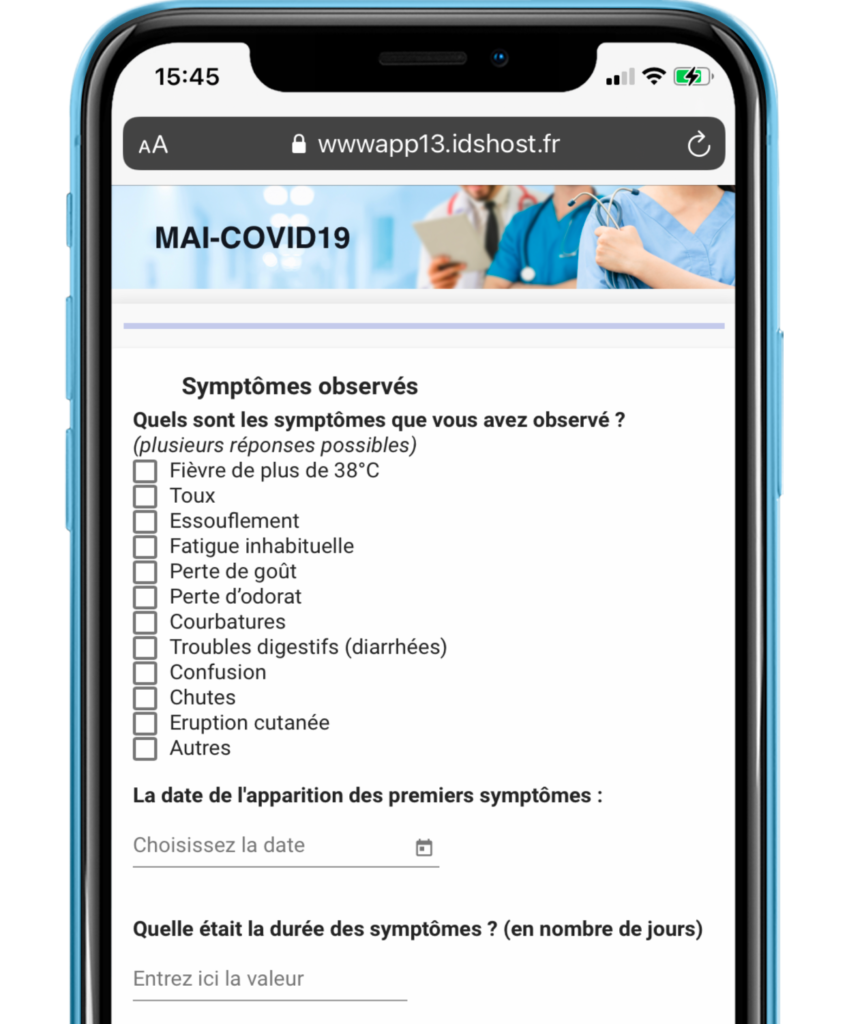 Send forms to your patients by SMS, it's very simple :
no patient portal, no credentials to remember, no app to install
Generate PDF automatically
Thanks to templates and MCQ format, you can generate reports automatically and save, print or send the final PDF. You can create your own templates too.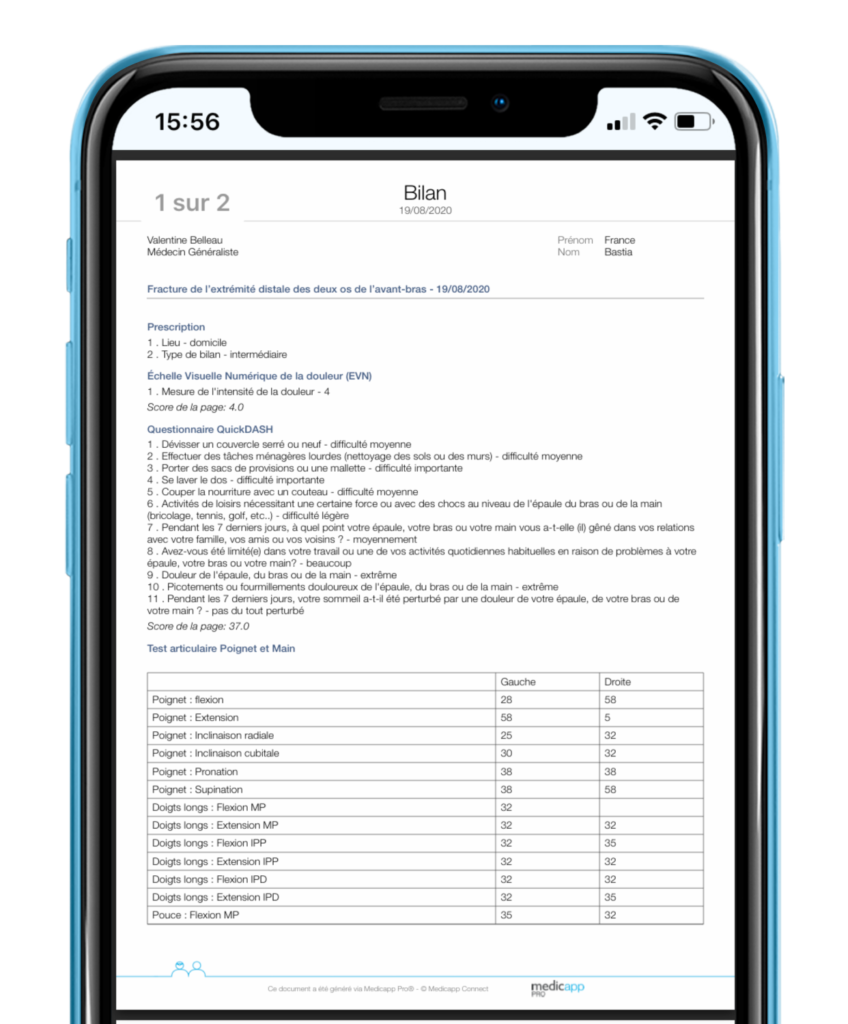 You may as well generate a summary letter for corresponding doctors, complete it freely and sign. You can use signature for consent forms as well.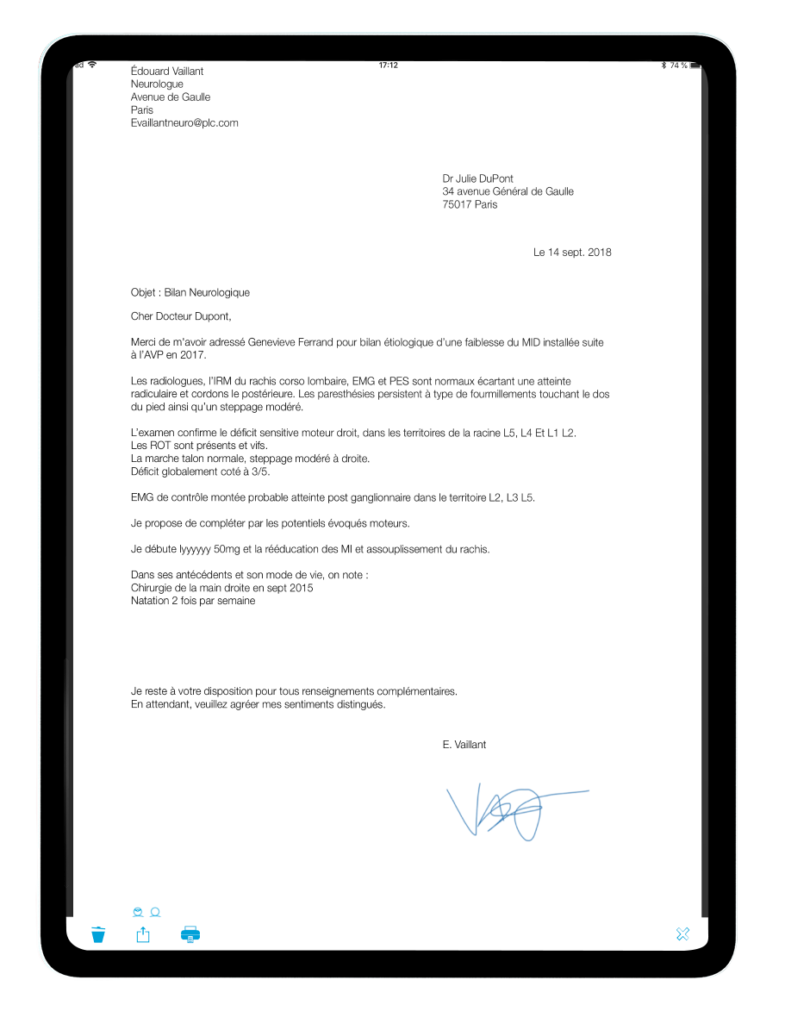 In order to keep a complete health record, you can scan or import documents, such as other surgery reports, lab analysis, X-ray conclusions etc.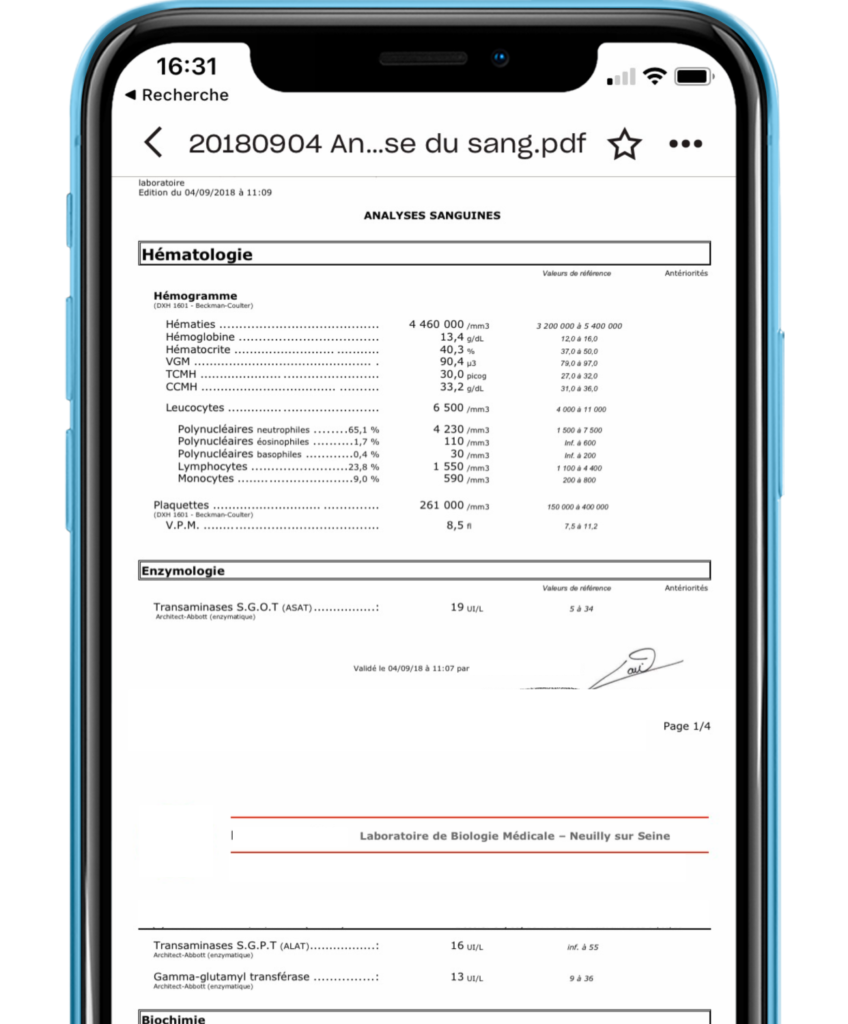 Here are two good reasons to include photos in a medical record:
firstly, it is proven to increase patient safety,
but it also helps back-up your treatment with evidence.
It is a tool for both the practitioner and the patient, helping showcase progress. A patient photo capture process is easy and convenient, seemlessly integrated in your patient's medical record. You can also use graphic tools, such as measure of angles, arrows, points, grids, text …
It's frequently used by dermatologists, esthetic surgeons, in surgeries in general, as well as by physiotherapists and podiatrists…
Digital medical record
Administration information, medical history and scheduling
All documents are sorted in complete, consistent and legible medical records for efficient et reliable access. Add all personal details and medical history, check and monitor prescriptions and treatments.
Add appointments easily, view them in real-time on all your devices; check the availability of your colleagues differentiated by profiles and color codes. You can work easily with a calendar view in your webapp.
Medicapp provides HCPs with an electronic health record system that respects international standards for health data structuring (HL7, CDA) in order to increase interoperability.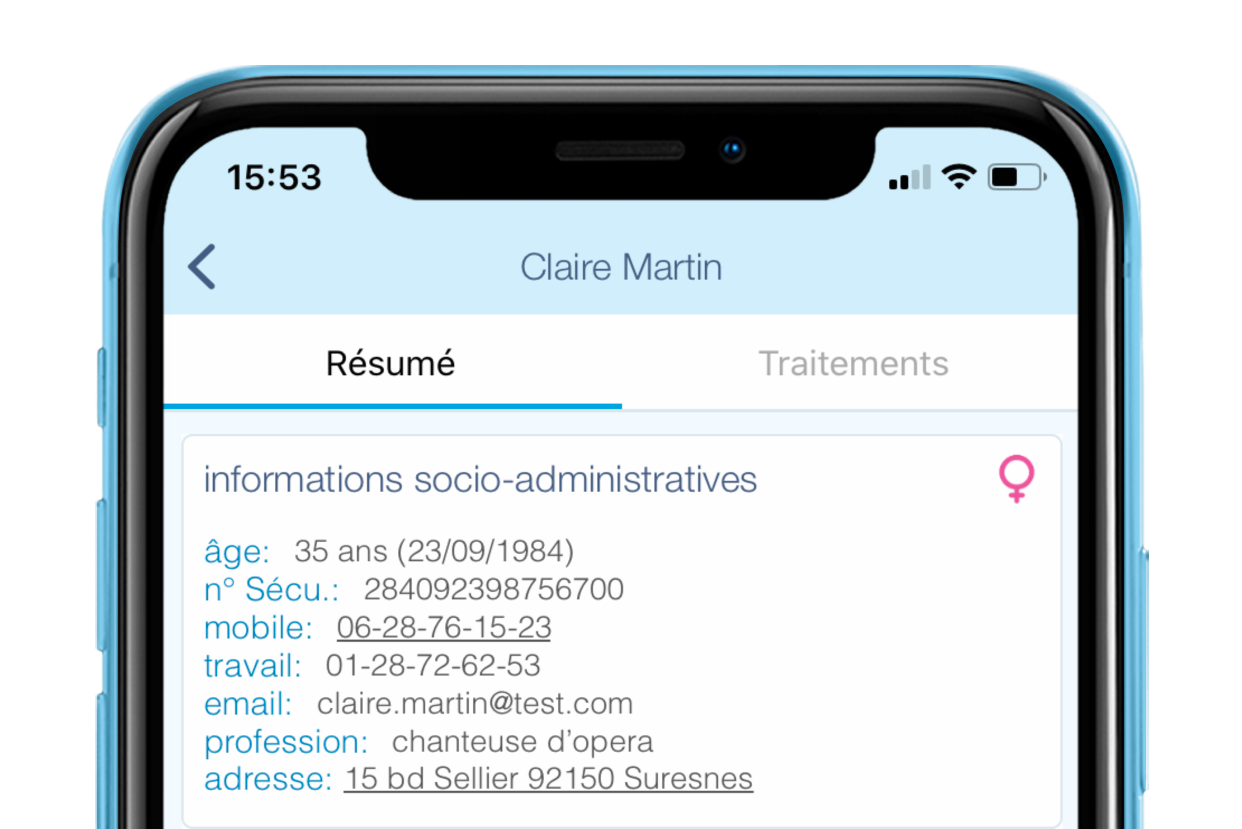 Secure back-up on certified health data Cloud for the EU : ISO 9001, ISO 27000, 27001. Access is secured by a certificate/key that is installed at the first connection.
Access patient data on tablet, phone or desktop, wherever you are; data is automatically synchronized and – it works offline too!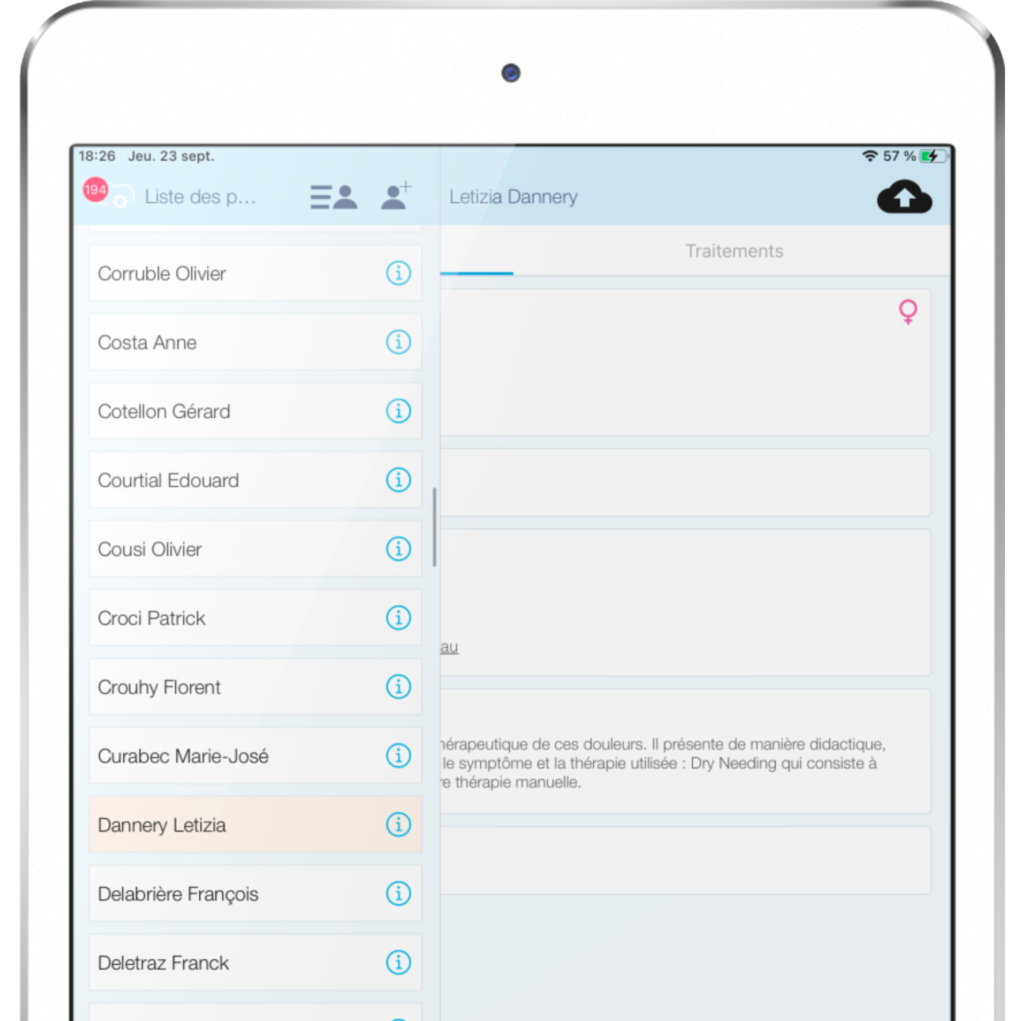 Share patient data easily and securely among all authorized providers involved in a patient's care within your practice or outside. Improve coordination of care, manage your « TrustSpace » and choose what you share and with whom you share it.
Administrator can export data too in *.xml or *.xls formate.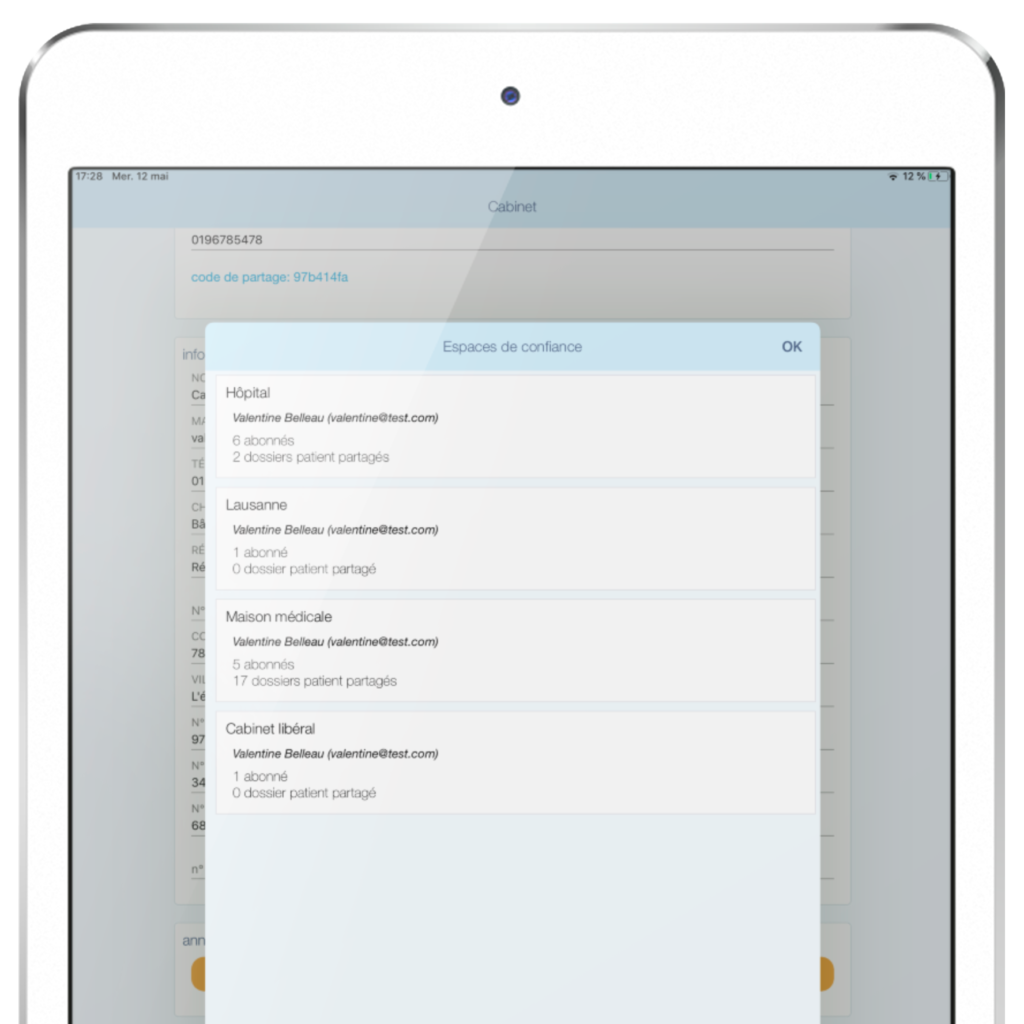 You can use 90% of features for free